WARNING: MAJOR SPOILERS AHEAD
Iron Man 3 - Tony Stark talking to Bruce Banner, secret end credits cut scene
LINK: Watch In HD

Those who don't wait until the end of the credits in a Marvel film… 
(Source: linear-relationships)
Good or evil we're all the same, we are all just broken in the end -
By the way, they all committed suicide
favourite member of the avengers (including fury and loki)?
Anonymous ◤
Woh, hold up. There is a freaking difficult question….. ;A; oh my heart!
I feel like it's a large tie between… just.. OAHDFhsG. OKAY! Tony, Loki and Thor. Maybe those are really weird ones to like, I'm not sure. I know EVERYONE likes freakin Tony Stark.. I know everyone is pretty darn obsessed with him and he's the most hyped up one out of all of them and I'm sure if I'd read more of the comics I would REALLY not be able to pick out of them all and this is mostly my views from just watching the films (Iron Man has his own epic films, of course you're going to feel the most connected to him ya know?)
Thing is that Tony Stark is just so… lost and… UGH I can't explain it. He is just so bloody complex it kills me. Obviously they ALL are so I don't really like making that my main reason but I can't lie. Tony is the one who makes me shiver any moment I read his subtle body language and completely lost fear amongst the glamour which is TONY STARK. 

Then there's Thor, who, if you haven't watch Thor the film, you're really not going to understand why someone would like him the most because he seems so straight forward. But at the same time he really isn't! His character development literally made me love him, in the first film I honest to god HATED him for about half of it when he's an asshole but this is the reason I love him the most because he developed so well it killed me. Maybe it's just Chris's acting but his emotion is so deep, he blames himself for Loki's behaviour and that guit is so strong in his heart still, he is a god but this is meaningless without Loki's forgiveness. Thor's development is what made me love him.

Then Loki.. just. Sex. I'm not even going to start with him XD read my fic! Haha. Thank you so much for your question anon! It really made me think :3
Sorry guys if my tagged work isn't turning up in the right tags. For some reason not everything that I've tagged is turning up in the right categories.
(Source: linear-relationships)
OH GOSH do you have a link to that interview from that gif set you just posted of Tom, Chris and Mark?
Anonymous ◤
HEHE! Sure do for this post yeah? Here's the link for it :D LINK (you have to wait for the ad) ~ it's on a German Interview show called TV Total. They're so cute!
I need encouragement for ordeals and great feats of endurance to come. What advice would the Avengers have to offer?
Anonymous ◤
Tony: I would say don't let your past define you, who you were in the past holds no relevance to how you should choose to act today.

Natasha: Exactly, never let your heritage or history get in the way of who you want to be now or do with your life.

Clint: Yeah listen to Natasha, change is often a good thing and Nat's shown that you can always change for the better. I gave her a second chance to prove herself, you should believe in yourself too.

Bruce: Something life's taught me is that the unexpected always occurs and you just have to get use to it. But I know now that no matter how low you get there's still joy you can bring to this world. Never give up when things are bleak, I promise it gets better.

Steve: I may be in an odd position right now, even if I can save the world, I still feel alone but I am no longer afraid of change. I am just getting use to this new life, and I miss those dearly that I've left behind. However I know I am strong, emotionally I should say, and that I've going to take this second chance at life I've been given with all I've got. Never loose hope.

Thor: I have known what arrogance and ignorance can lead one to do. It cost me my brother and the deaths of many. I know now to succeed you must not be vengeful and bitter, that was Loki's downfall. But logical and kind. Do not let anyone walk over you but remember in your anger to not hurt anyone else.

Nick: I may not be part of The Avengers but I know a thing or two about how to face new battles. I've fought some wars in my time and I've realised the one thing that keeps me together is the trust I have in myself. I trust myself, to do the right thing and follow my gut instinct and not let my emotions make me irrational. Always believe in yourself when no one else does, that's what gets you through a war.

Phil: I spent a lot of my life wishing to be some sort of superhero or somehow magnificent, it was only when I realised who I was is already badass enough that I became happy with myself. I don't need to be super fast or super strong, because I am already an intelligent and kick ass spy. I don't need to be anyone else but me.
Loki: Know you are the best and pay no attention to what anyone else thinks. Be open to other's opinions, but never let what anyone says, especially your parents, get you down. They are worth none of your time, they are all beneath you.
I am burdened with glorious purpose - I am brocken  x
With the resurrection of Coulson for the SHIELD TV show, I'm wondering if there'd be a demand for a tv show centering on characters that Whedon has murdered.
Anonymous ◤
I wish that could be true, I really and truly cannot believe that they're bringing back Coulson somehow when it was obvious in the film that he died although he is THE ULTIMATE SPY so OF COURSE he's 'died' like probably 50 times already ;D I am so happy that they're going to bring him back, they better explain it though! Unlike Moffat usually does *shakes fist*. I always felt like it was such a shame when he 'died' in the film because I felt that they were just putting it in for that hollywood dramatic moment in the film where all hope is lost sorta thing. I think the only reason they're brining him back is perhaps because of HOW OBSESSED people got with it, I'm not sure if they were really expecting a reaction like we gave them ;) I don't think other characters will come back though.. 
(I just wanted an excuse to use that gif) Thank you so much for your question anon! You're so lovely.
"Back off"
"I'm starting to want you to make me"
~ [inspired by this original post] (x)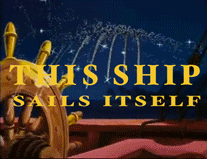 Loki Laufeyson… sexy in slow motion. It was late and I don't know what I did.
Watch it in full screen HD, I believe it is worth it. Right click for download.
(Source: linear-relationships)